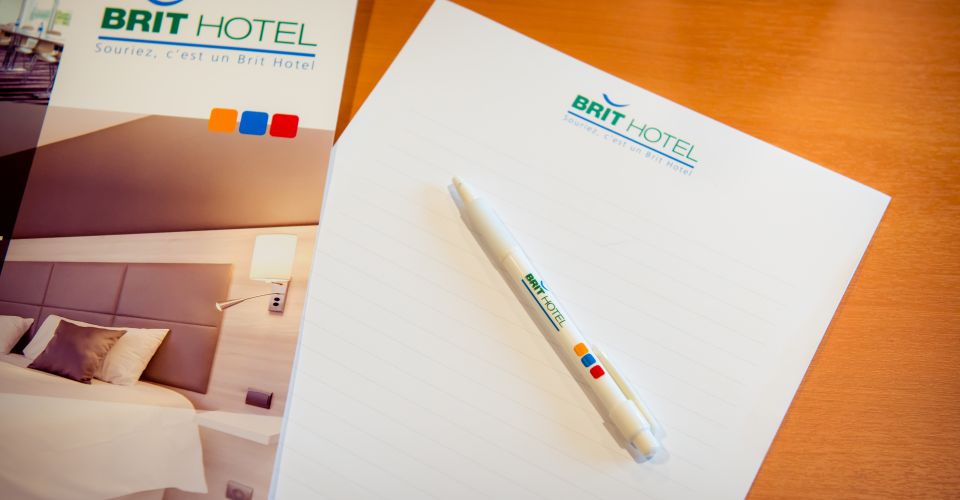 The seminars
Within our establishment
Welcome to the seminar area of your Brit Hotel Brest Le Relecq-Kerhuon.
Seminar rooms are available in two hours.
Your Brit Hotel de Brest offers for rent 2 seminar rooms and various "seminar offers".
We have 3 offers* :
The Study Day or the 1/2 day study session.
The Semi-Residential Seminar
The Residential Seminar
For your company or training meetings, our establishment provides you with a video projector and the necessary equipment for the smooth running of your event (paper board, criterium, paper, water, etc...) free of charge.
*Due to Covid, our capacities and services may change, please contact us by phone at 02 98 28 28 44 or by email at kerhuon@brithotel.fr in order to personalise your request as best as possible.
Seminars & corporate events
The Brit Hotel de Kerhuon offers various meeting rooms that can be adapted to your needs, from 30m² to 70m², with a maximum capacity of 80 guests.
Each meeting space can be customised to accommodate your events and we provide you with all the necessary equipment to ensure that your meeting takes place in the best possible conditions: screen, flipchart, video projector, television and WIFI access.
If you would like additional equipment, please do not hesitate to contact us with your request.
Translated with www.DeepL.com/Translator (free version)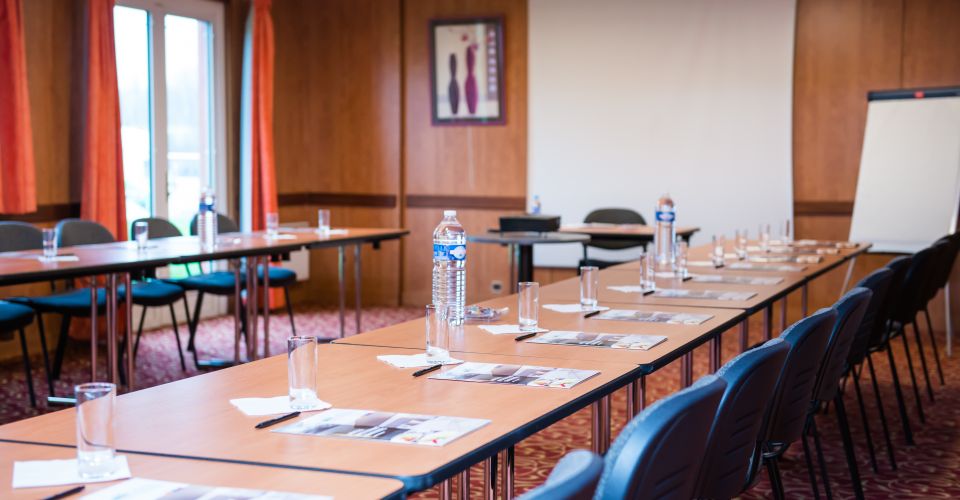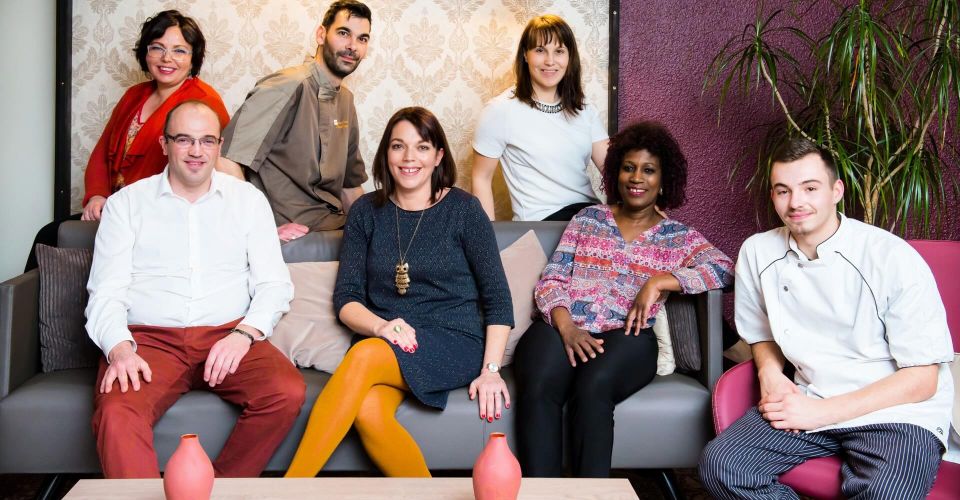 Contact us directly
For a most personalized offer
Rent a seminar room
To ensure an optimal organization, we advise you to contact Celine and her team in Brest. Indeed, we will be better able to offer you a more personalized offer according to your requests.
Request a free quote
Book by phone : 02 98 28 28 28 44
Book by E-mail : kerhuon@brithotel.fr
Discover the technicalities of our seminar rooms
At the Brit Hotel Brest Le Relecq Kerhuon
Capacité
| Nom | Surface | En U | En Théatre | En Rectangle |
| --- | --- | --- | --- | --- |
| Hémisphère | 40m² | 20 | 30 | 16 |
| Escale | 30m² | 14 | 20 | 10 |
| Hémisphère+Escale | 70m² | 34 | 60 | 36 |
Je réalise mon
devis en ligneDemande de devis