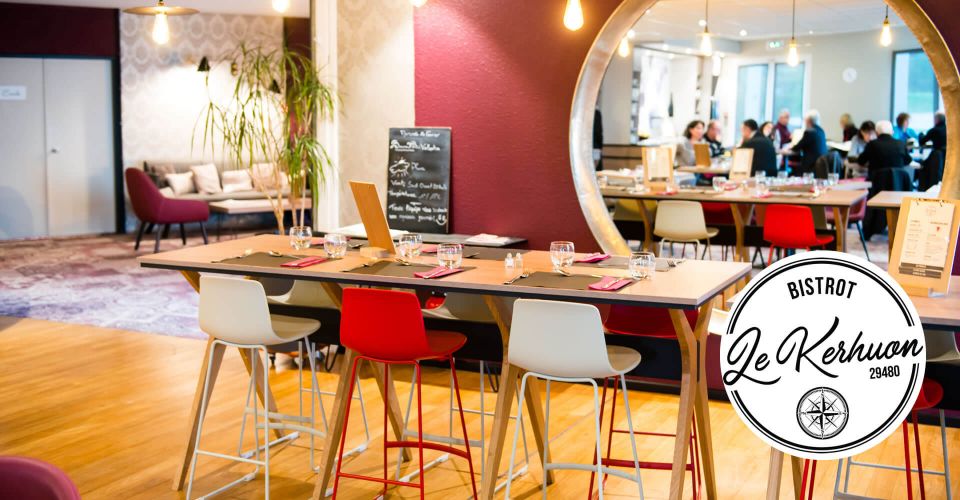 Catering Area
of the Brit Hotel Brest Le Relecq-Kerhuon
La Cuisine du Relecq-Kerhuon
Celine and her team welcome you from Monday to Friday lunchtime. Our restaurant is open to all, hotel guests or not.
Discover all our map and our different formulas.
Warning, due to the Covid19 period, our offer is likely to evolve on a daily basis.
We work with producers from the region, so the Breton know-how is on your plate.
The Brit Hotel's fresh and early breakfast
Come and enjoy our breakfast, open to all, whether you have slept at home or elsewhere, we welcome you every morning.
Our breakfast buffet is open every day of the week from 05h30 and from 06h00 on weekends and public holidays.
Salted butter, farm yoghurts, honey, jams... come and enjoy the Breton flavours from your first meal of the day.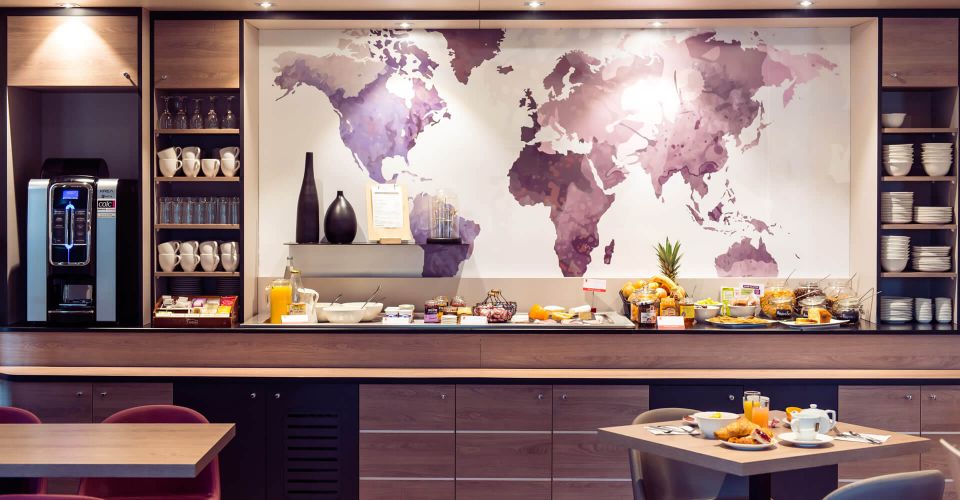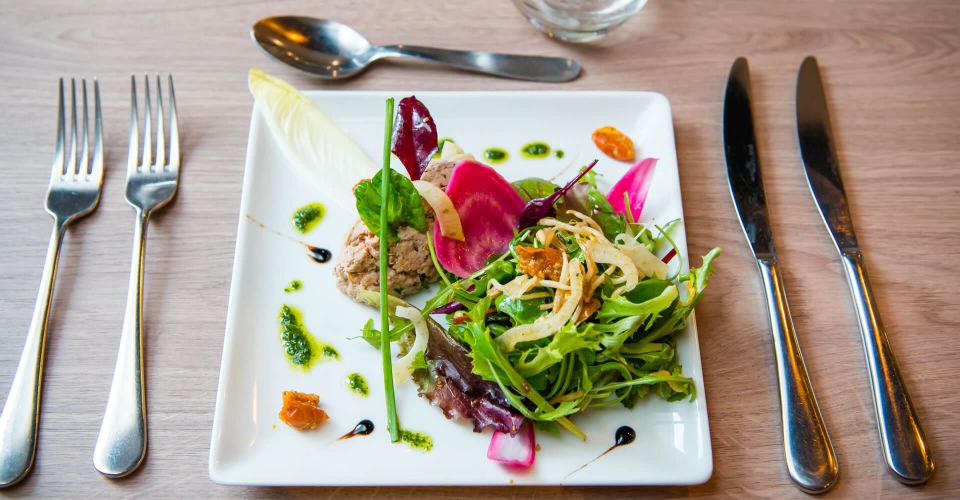 Your Brit Hotel adapts
and is once again offering its restaurant
Our dining areas will be accessible for your breakfast, lunch and dinner, in compliance with the barrier measures and government announcements that you can find on the Brit Hotel Health and Safety Charter (In Fr).
Our restaurant is open to all, hotel guests or not.
Our breakfast room with its buffet and the restaurant room are accessible within the limit of 50% of their capacity. Our terrace, on the other hand, welcomes you at 100%.
Finally, our room service is still available.
The opening of our terrace will follow with the sunny days, to come.
A doubt to remove, a question to ask?
Call us directly on 0298282844.
At our hotel-restaurant, come and enjoy the chef's dishes cooked with love and respect for the products.
At the bottom of this page, you have access to a non-exhaustive list of our local producers with whom we work, whether for our breakfast buffet or for our restaurant.
Below, some of our production partners located less than 150 km from our establishment. Please note that depending on your stay dates, not all producers can be represented when you come as we are dependent on the seasons and stocks of each one. Thank you for your understanding,